1. Food Business Division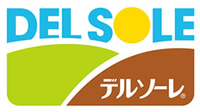 We have five manufacturing facilities in Japan where we produce ethnic and specialty breads and one cheese packaging plant where we slice, dice, shred and powder natural cheese. We also have a joint venture cheese packaging plant with Mitsubishi Corp. The products are distributed under the Del Sole label through our six sales branches located in the major cities of Japan. Our customers include most of the nationwide supermarket chains as well as many large food service companies.
---
2. Trading Division
Our trading division handles products imported from Europe and the US and is constantly scouring the globe for new and exciting products to import and introduce to our customers.
---
3. Food Service Division
We operate 15 different concepts ranging from home delivery to restaurants and department store food counters. Our 150 locations are mainly located in the Tokyo and Osaka areas of Japan.
---
4. International Division

PT Indofood Comsa Sukses Makmur